We like to keep our readers informed and up to date with London's latest happenings, but we also like to create 'top 10' and 'best of' guides that you can keep referring to time and time again.
Here we recap some of the best guides we published in 2016.
The Best Restaurants in Marylebone
Marylebone has thrived as a restaurant destination over recent years. Old favourites like The Providores and Locanda Locatelli have been joined by the likes of 'hotspot' Chiltern Firehouse, Italian restaurant Bernardi's and Lurra, a new Basque restaurant.
Read our guide to the best restaurants in Marylebone.
The Best Hotels on the Riviera Maya
With a 10 hour direct flight from London, the Riviera Maya in Mexico is an excellent choice for the luxury traveller in search of exquisite white sandy beaches and exemplary service.
While there are some large scale resorts, there are several excellent choices for a luxury holiday, and with its favourable weather and direct flights from London, it makes an excellent choice for a winter getaway.
Check out our top picks of the best hotels on the Riviera Maya.
The Best Restaurants in Notting Hill
From a Michelin starred temple of gastronomy to a buzzy Pan-Asian restaurant and more casual pizza and burger favourites, read our guide to the best restaurants in Notting Hill.
The Best Sunday Roasts
Roast beef or lamb? Rare or medium rare? Extra gravy?
A Sunday roast is a classic British tradition, where everyone has an opinion on how to make the perfect dish. Read our guide to the best Sunday roast in London.
The Best Indian Restaurants in London
London has some of the best Indian restaurants in the world.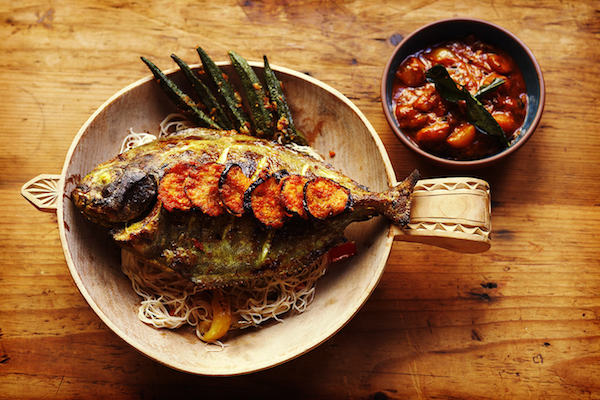 From Bombay-Style cafés to Michelin starred fine dining, read our guide to the best Indian restaurants in London.
Amalfi Coast Travel Guide
The Amalfi coast and its dramatic mountains dropping a thousand feet into the blue sea, epitomise a classic Mediterranean holiday.
From Positano to Ravello and Capri, read our guide to the best hotels on the Amalfi Coast.
The Best Restaurants in Shoreditch
From Michelin stars to tasting-menu-only restaurants to tapas bars and rooftop grills, read our guide to the best restaurants in Shoreditch.
The Best Hotels in New York
In a city full of world class hotels, it takes something special to stand out.
From Upper East Side classics such as The Mark Hotel to cool downtown boutique hotels, here is our guide to the best hotels in New York City.
Private Members' Clubs with Bedrooms
London is the home of the private members' club and for those looking for something a little different when they visit London, consider booking a room in one of these members' clubs with hotel rooms, offering hotel facilities as well as temporary access to the club.
Click here to read our guide to London private clubs that double up as hotels.
Napa Valley Travel Guide
Read our guide to the best hotels, restaurants and vineyards in California's prime wine area: Napa Valley.
The Best New London Restaurants of 2016
Elystan Street, Clipstone, Aquavit, The Barbary and Smokestak – read about some of the best new restaurants in London for 2016.
Our New Website
We also launched our new website towards the end of this year – please take a look by clicking here and let us know your thoughts!
The Bon Vivant Journal in 2017…
And that's it for 2016. May we wish all of our readers a very happy, healthy and prosperous new year.
Look out for some more of our travel and restaurant guides and reviews in 2017. If you would like to suggest some topics or guides, contact us here.