J Sheekey's
J Sheekey's is a fantastic option for pre and post theatre in the West End. Although it does not offer a theatre menu, the à la carte menu has an impressive choice of seafood and the warm, clubby atmosphere will make for a wonderful night out.
It's a personal favourite for post theatre dining.
Bentley's Oyster Bar and Grill
Bentley's is the place to treat yourself to the finest British seafood and champagne
Take a seat at the Oyster bar and have a couple of glasses of Champagne with oysters and a seafood platter.
Bubala Soho
Bubala's new site, located on Poland Street in Soho, is the perfect place to bring your theatre party to enjoy sharing dishes and skewers cooked on the yakitori grill.
Try the Baba Ganoush with Curry Leaf Oil and Pine Nut or the Corn Ribs with Black Garlic Pilpelchuma.
Click here for further details.
Fallow, St James's
Fallow in St James's Market is located just a few minutes' walk from Her Majesty's Theatre as well as easily accessible to many other theatres.
Menu highlights include cod's head with Sriracha butter sauce; corn ribs snacks; mushroom parfait; and whipped salmon belly.
Click here for further details.
Kricket, Soho
Modern Indian restaurant Kricket, on Denman Street in Soho next door to the Piccadilly Theatre, is as close as you can get!
Tuck into some Indian inspired sharing plates such as Brown Butter Parathas; Keralan Fried Chicken and Tandoori Paneer served with a selection of beers, wines and cocktails.
Click here for further details.
Nomad Covent Garden
Bow Street Magistrates Court in Covent Garden, directly opposite the Royal Opera House, has been transformed into a stunning hotel: The Nomad London.
The main restaurant, The Nomad Restaurant, is set in a landscaped atrium with a soaring glass ceiling, flooded with natural light in the day.
Side Hustle is NoMad's take on the classic British pub setting but with a menu focusing on Southern California's fresh, Mexican-influenced cuisine.
Sit at the bar, order a margarita and enjoy some of the great tacos on the menu.
Click here for further details.
Blacklock, Covent Garden
Blacklock opened the doors to its fourth restaurant in early 2022, this time in Covent Garden.
Alongside the usual menu of chops and cuts of meat, new to the menu at Blacklock Covent Garden is an excellent Steak and Stilton Pie and some of the best chips in London.
Blacklock's Sunday roast is worth going for as well – the best roast in London by far.
Click here for further details.
Bocca Di Lupo
Bocca di Lupo showcases the best of Italy with a menu highlighting the area from which each dish originates.
The pre theatre menu changes daily offering 'one-dish' meals – a small number of dishes all sharing the same main ingredient.
You can, of course, enjoy the whole menu – I would recommend sitting at the counter and doing just that.
Bocca di Lupo is one of our favourite Italian restaurants in London.
SUSHISAMBA Covent Garden
SUSHISAMBA is located in the middle of theatre-land at the famed Opera Terrace atop the historic Grade II-listed Market Building.
SUSHISAMBA's vibrant pre-theatre menu includes Chilean Sea Bass and Pork Belly anticuchos, Ezo and Veggie samba rolls and Robata grilled Miso Glazed Salmon; a unique culmination of Japanese, Brazilian and Peruvian cuisine.
Click here for further details.
The Delaunay, Aldwych
The Delaunay sits on the corner of Drury Lane and Aldwych, in prime position for theatre-goers.
The restaurant is open seven days a week with last orders at midnight (11pm on Sundays) so perfect for a post theatre dinner in glamorous surroundings.
Brasserie Max
On Covent Garden's prettiest street, Monmouth Street, Brasserie Max at the Covent Garden Hotel is a good theatreland choice.
The set menu changes monthly, focusing on seasonal ingredients and themes.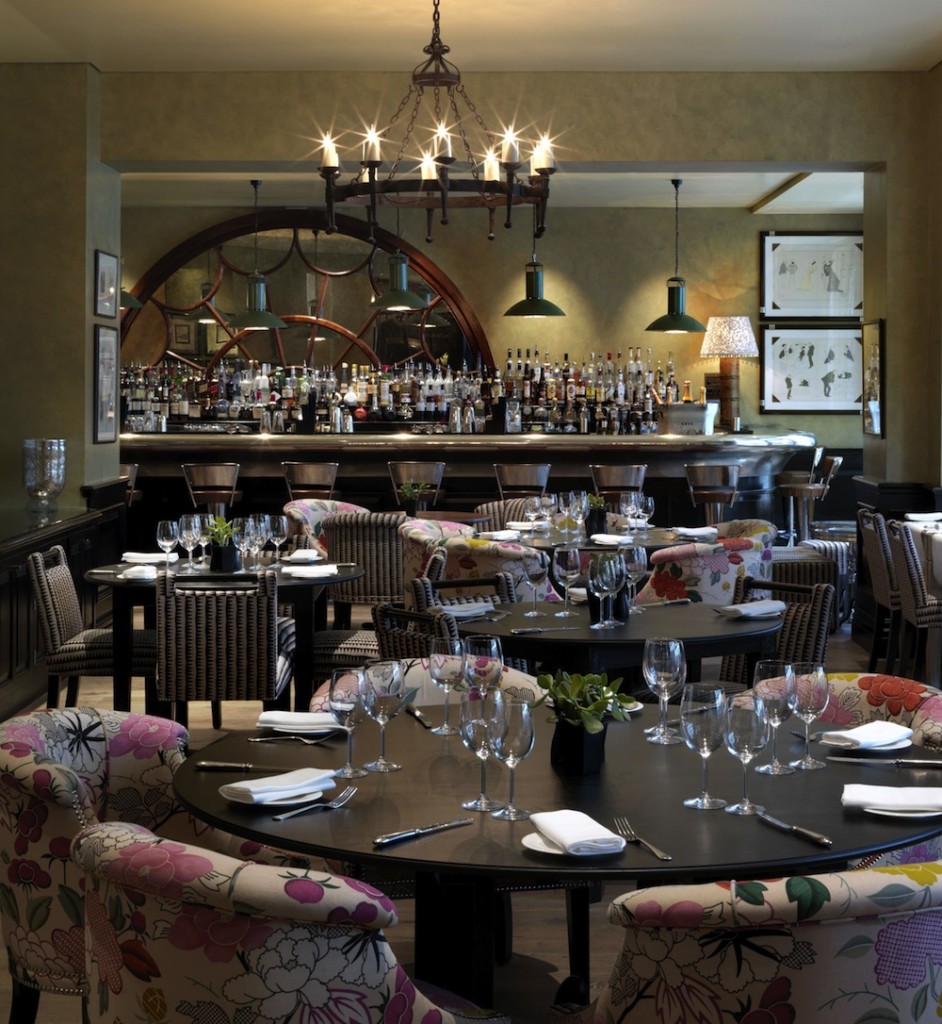 Brasserie Zédel
Brasserie Zedel offers traditional French food at remarkable value. With several set menus available it is a great place to start or end your soiree at the theatre.
The elegant Beaux Arts/Art Deco interior is decidedly Parisian, accompanying typically French dishes such as Beef Bourguignon, Tarte au Citron and Foie de Veau.
The à la carte and set menus are available until midnight.
Joe Allen
Holding court in Theatreland for several decades Joe Allen is a lovely place to dine before or after a show.
On the menu there is a choice of American classics, and the atmosphere is relaxed and informal, but very cosy!
The Ivy
A true London classic, The Ivy is an excellent choice for dining in theatreland – the daily late opening hours make it an ideal choice for post theatre.
The Ivy also provides valet parking for guests who book to eat after the theatre.
Quo Vadis
Located on Dean Street in Soho, Quo Vadis is an ideal spot for a pre or post theatre meal.
The menu changes daily in keeping with seasonal tastes and flavours with a Theatre Set menu available all evening.
Quo Vadis is a restaurant where the real meaning of hospitality shines through.
The Bon Vivant Journal
Read some of our other 'best of' guides such as our afternoon tea guide to London, the best spas in London or where to visit for excellent cocktails.